Study and Pass with confidence.
Our passing rates are historically 35% higher than the national average.
Wysebridge Passing Rate (First time Exam Takers)
Outstanding Passing Rates
Wysebridge Patent Bar Review has consistently delivered passing rates on average 35% higher than the National Average. With this in mind, ask yourself:
How much time do you have and do you want to spend trying to pass the exam?

How much money do you want to spend (remember, if you do not pass, you'll need to pay more $$ to retake the exam).
Average Number of Exam Takers Annually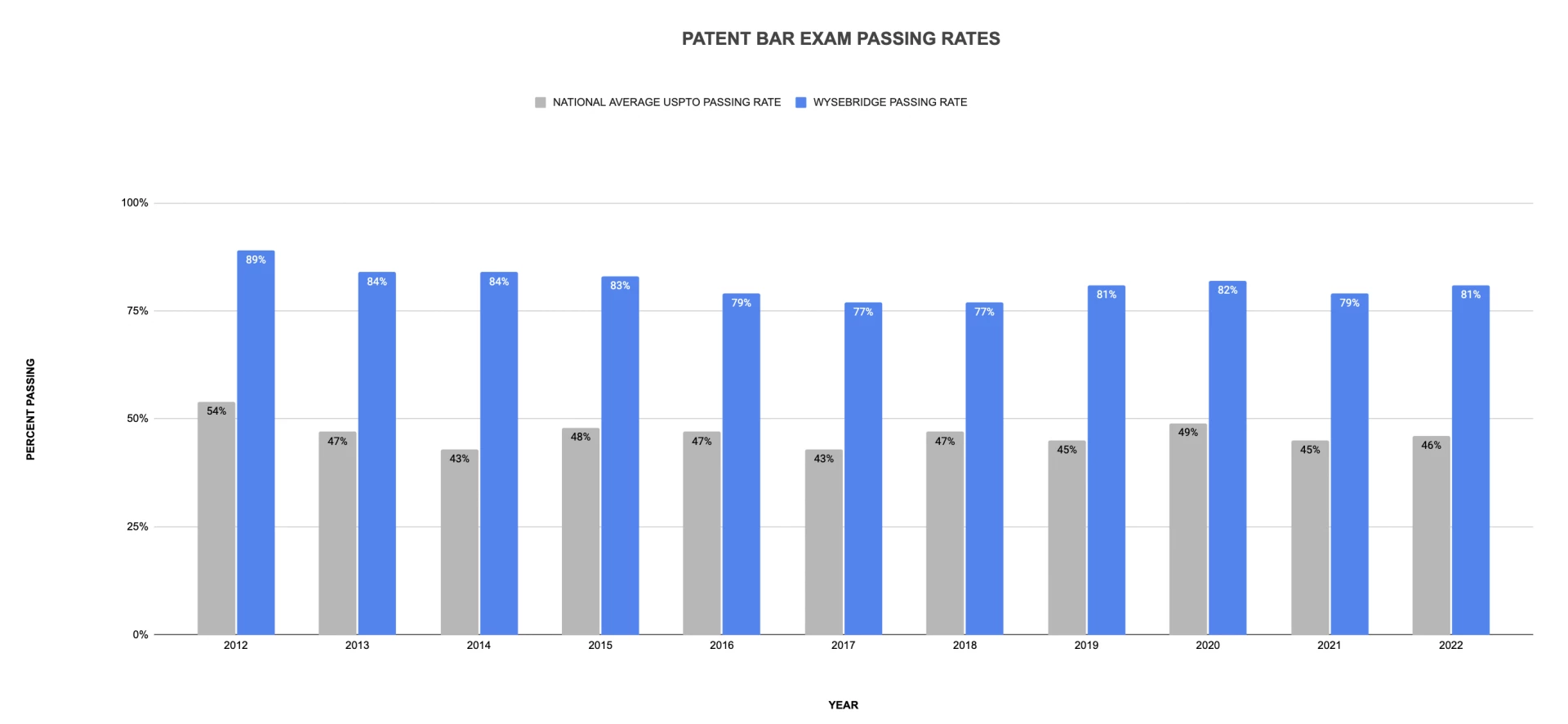 YEAR WYSEBRIDGE USPTO (National Average) AVERAGE 82% 47% 2022 81% 46% 2021 79% 45% 2020 82% 49% 2019 81% 45% 2018 77% 47% 2017 77% 43% 2016 79% 47% 2015 83% 48% 2014 84% 43% 2013 84% 47% 2012 89% 54%